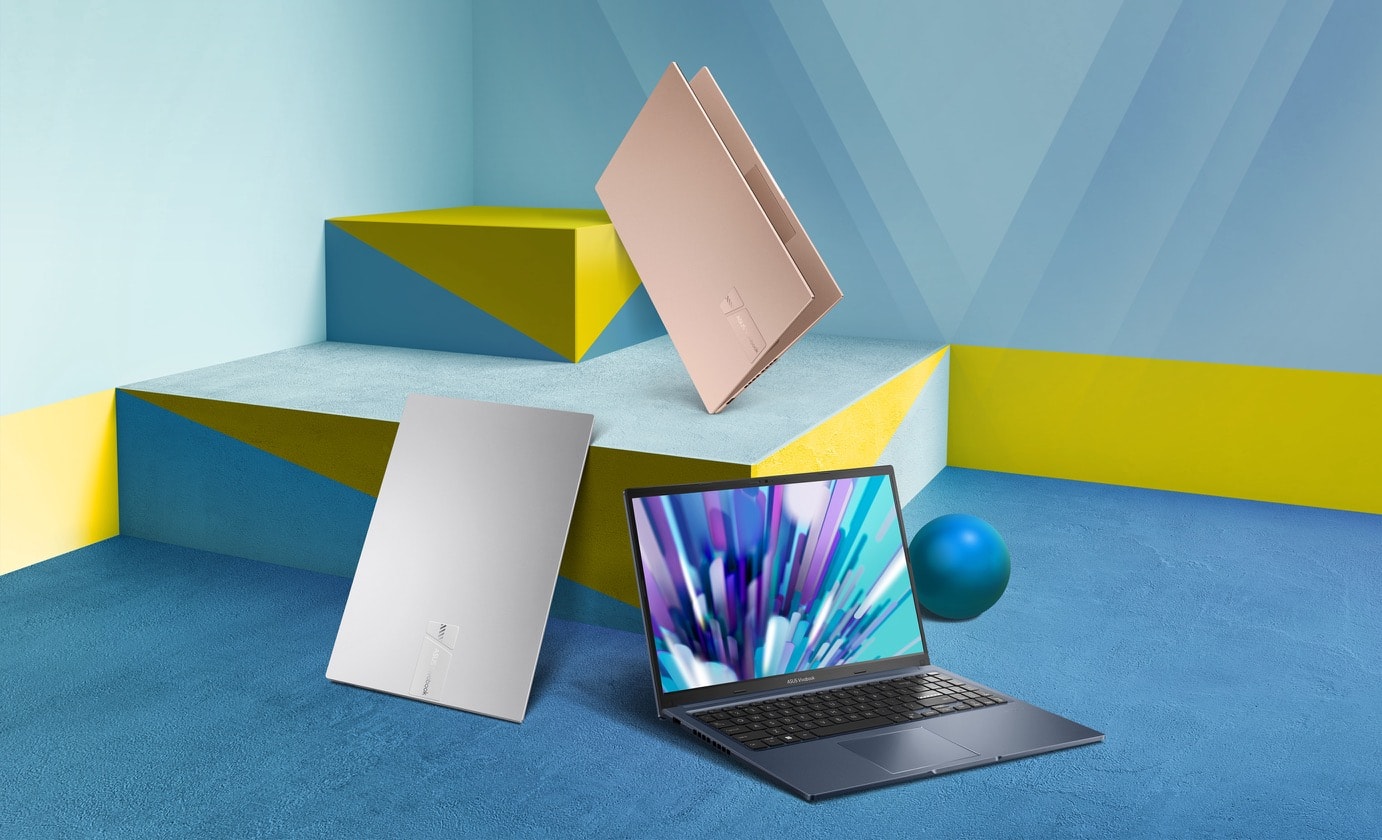 Stamp your style on the world with Vivobook 15, the feature-packed laptop that makes it easy to get things done, anywhere. Everything about Vivobook 15 is bold and improved, from its powerful 13th Gen Intel® Core™ processor to its crisp and clear display, 180° lay-flat hinge, modern colors and sleek geometric design. Make a fresh start today with Vivobook 15!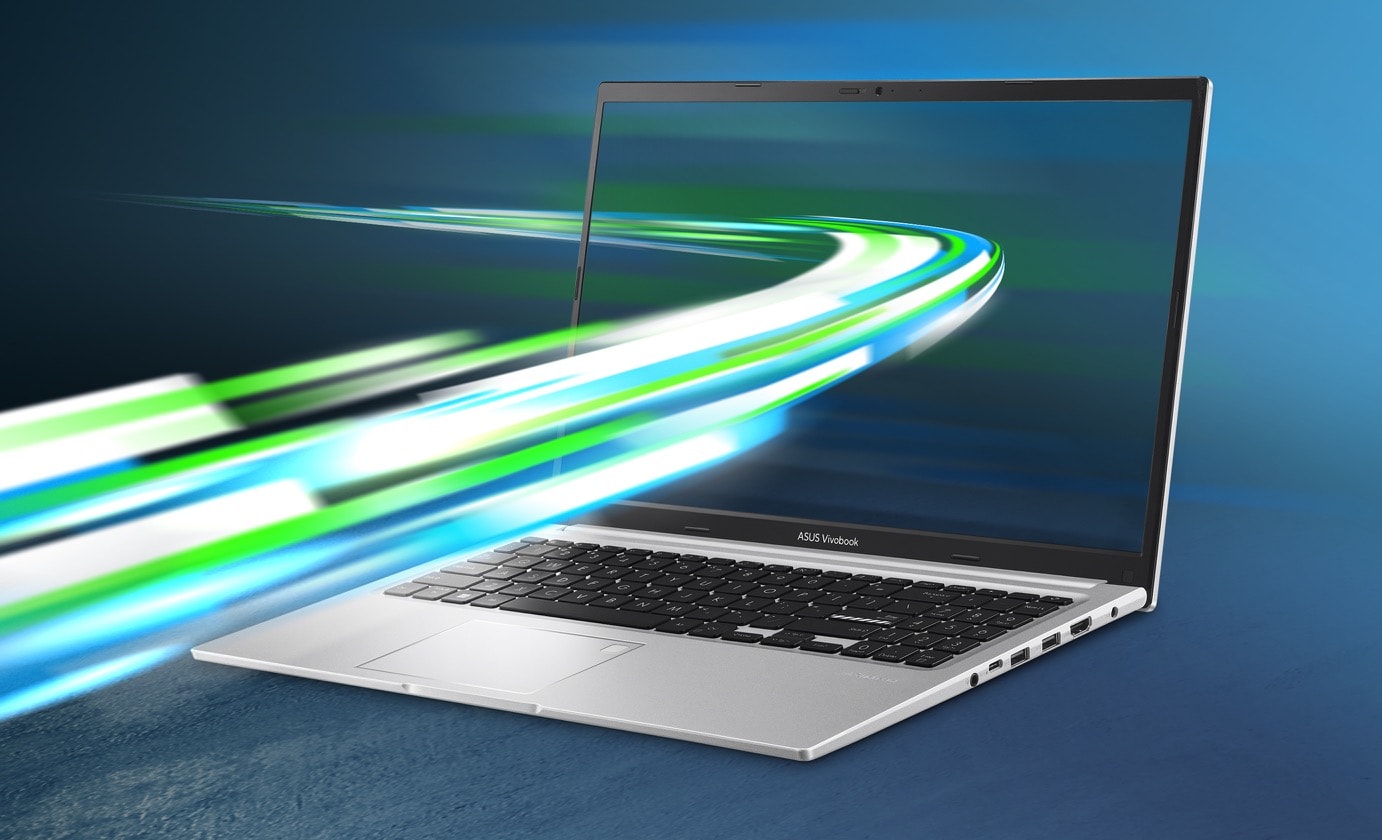 Vivobook 15 is your everyday companion that's always ready to make light work of your agenda, whether it's office or personal, presentations or play. For demanding workloads, the latest 13th Gen Intel® Core™ i3 processor is faster than the previous generation. And with 8 GB of fast memory and 512 GB of speedy SSD storage, there's plenty of power in reserve when the going gets tough.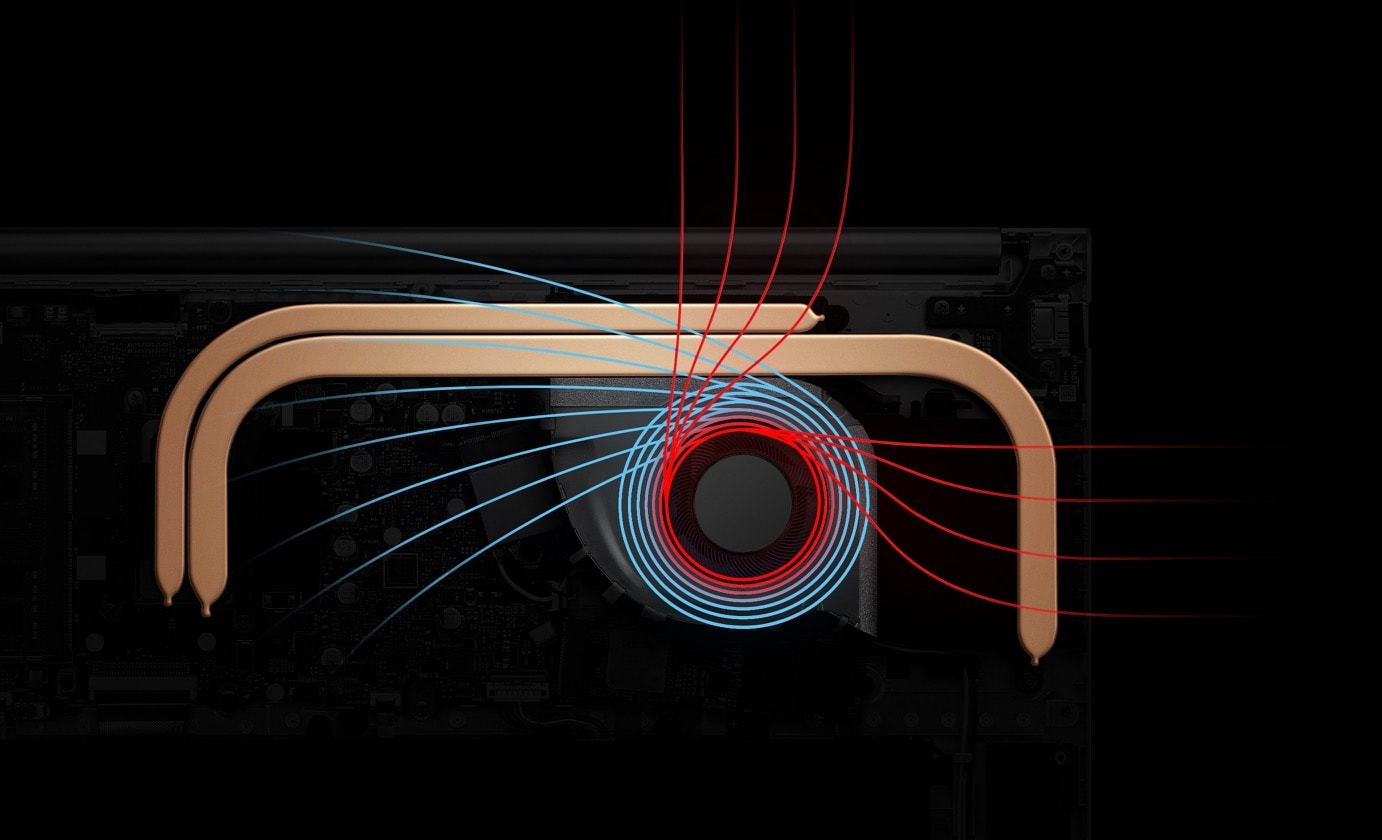 Each model in the new Vivobook series provides exceptional heat dissipation via two upgraded heat pipes and a new IceBlades fan that efficiently accelerates heat transfer. The 87-blade IceBlades fan and impeller are made of a liquid-crystal polymer that allows them to be lighter and thinner than ordinary fans. Each IceBlades fan blade has a 3D-curved aerodynamic design, allowing the fan to achieve better flow rate and lower noise. In addition, the IceBlades fans also use a fluid-dynamics bearing, which can achieve better vibration reduction and lower noise when compared to ordinary fans.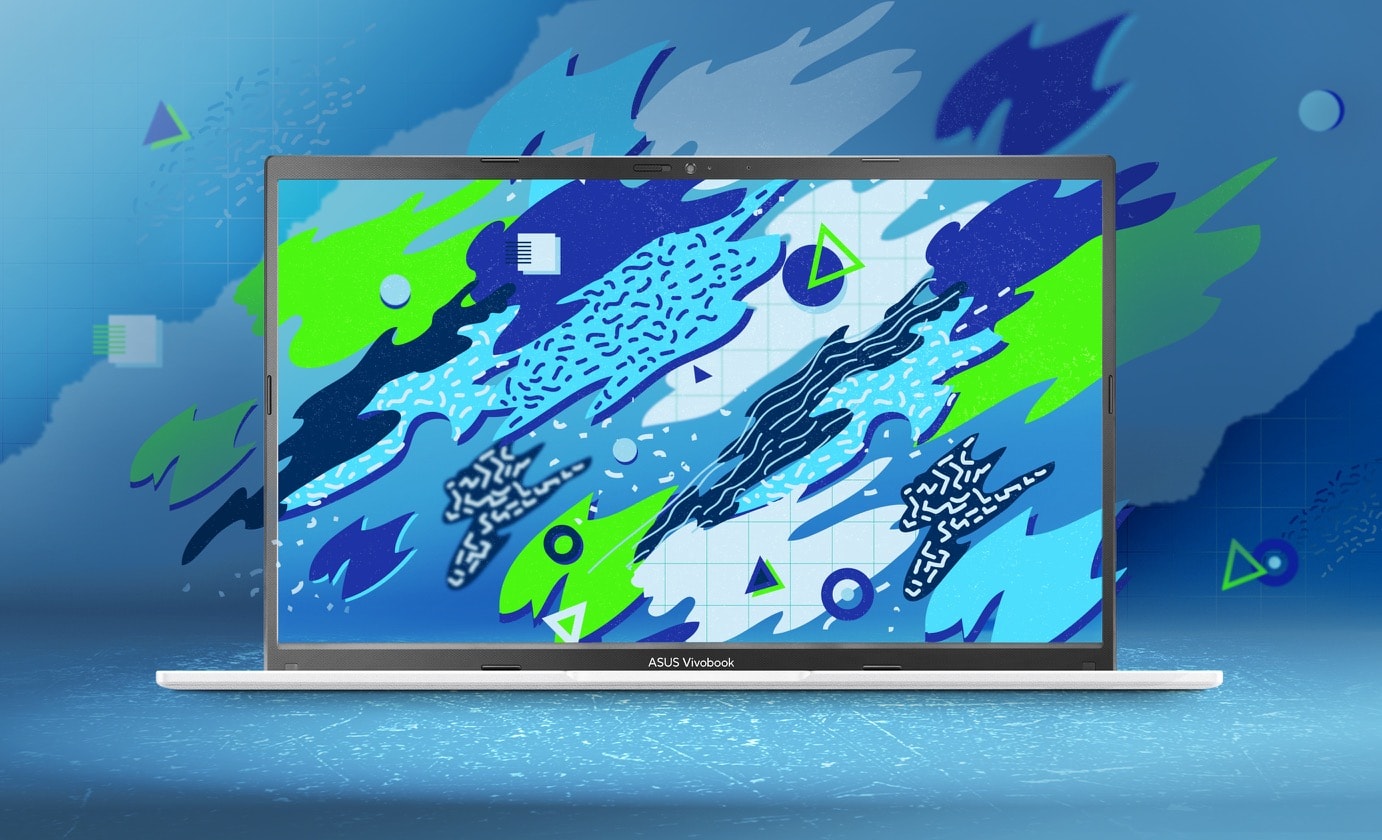 Give your eyes a treat with Vivobook 15's clear, slim-bezel NanoEdge display (also available as an optional touchscreen). It has wide viewing angles, and is TÜV Rheinland-certified for low blue-light levels, reducing the risk of eye strain during marathon viewing sessions.
Designed with help from the audio experts at Dirac, a professional audio solution provider, the audio system delivers the most immersive, clear, and balanced sound experience you've ever heard on a PC, laptop or tablet. You'll hear a wider and deeper soundscape than you could imagine, unleashing the full audio potential of your laptop.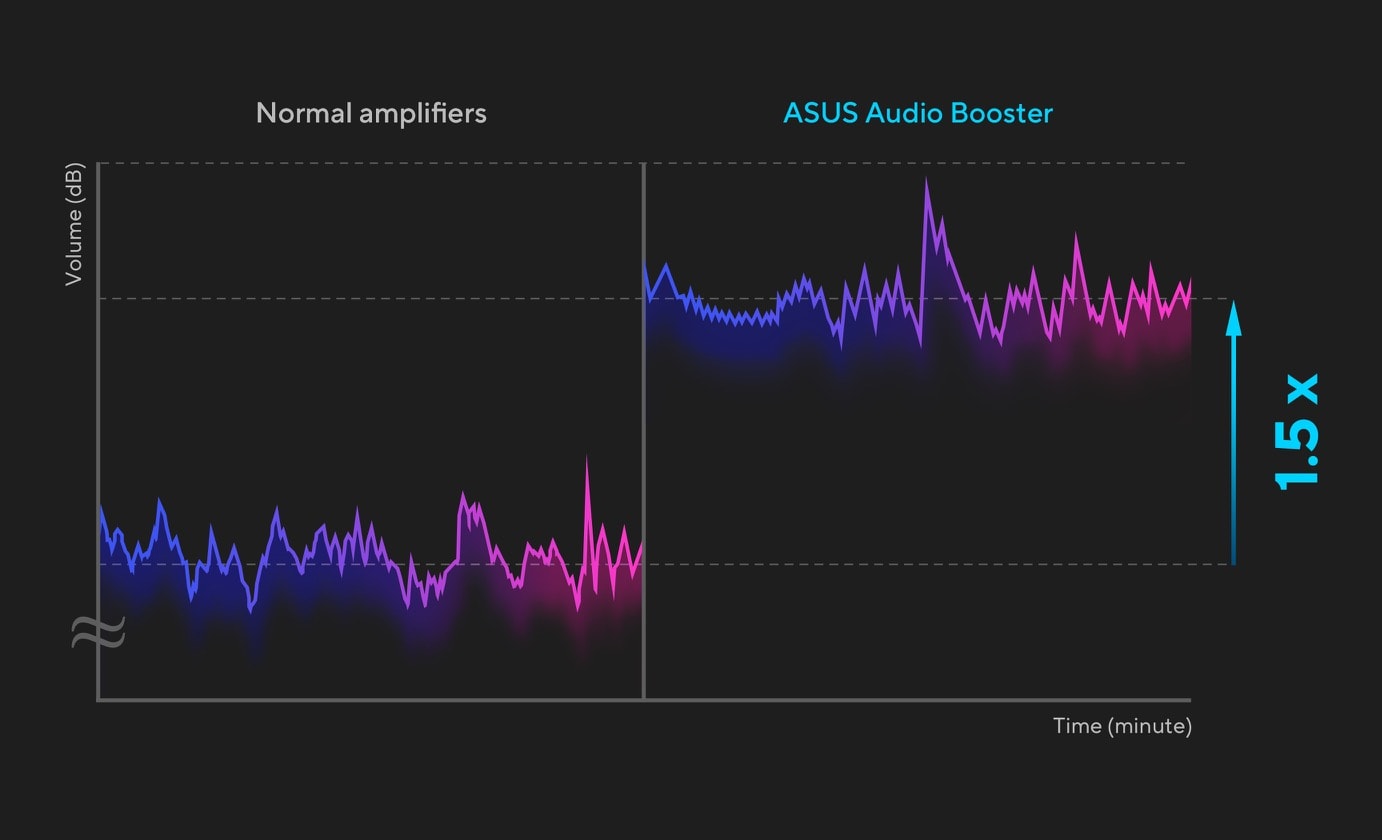 Upgrade your audio experience
ASUS Audio Booster uses unique audio algorithms to boost audio volume up to 1.5x and take your audio experience to the next level.