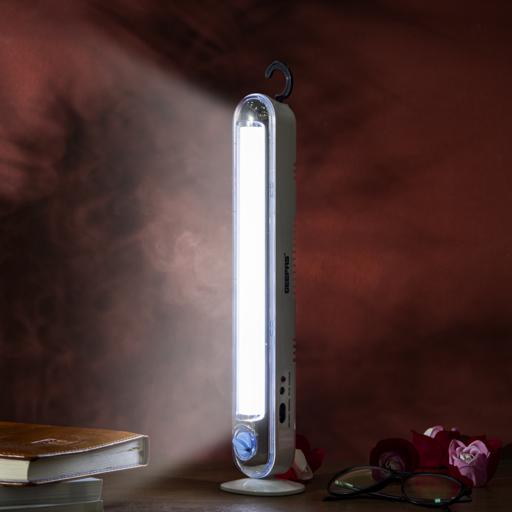 Geepas Rechargeable LED Lantern – Geepas presents you with a Rechargeable Lantern; it is easy to carry as it has a compact size and can fit your travel bag with ease. With its brighter light and long-time performance, it is ideal for camping as well as sudden power outages. This lamp uses 30Pcs Led Hi-Power Mega Luminous LEDs. This lantern uses a sealed lead-acid rechargeable battery with a capacity of 4V. It can provide continuous light for up to 15 hours making it ideal for camping and outdoors. It can also be very useful in unannounced or sudden power outages.
Whether you're camping or taking a late-night walk with the dog, the reliable Geepas Rechargeable is a good companion. Durable and easy to handle, it is an ideal handheld lantern for use around the house or in an emergency. It can be used for both indoor and outdoor activities. It is powerful that can be easily carried. Utilizes a genuine high-performance, high-efficiency LED for high brightness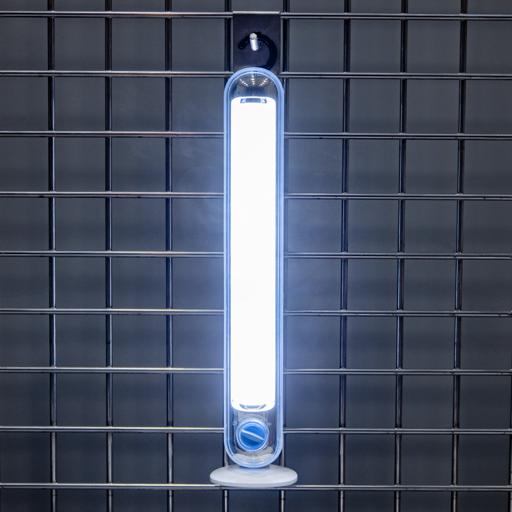 Portable handy design, rechargeable with a strong bright light that is perfect for outdoor and indoor activity Suit for student, outdoor travel, home, study, and traveling. The high-performance 1.6mAh battery gives you the highest possible capacity, efficiency, reliability, and safety. A perfect option for cycling, camping, hunting, and fishing! The tactical flashlight can be used as a camping lantern, background light, night safety light, emergency light, etc. Take the lantern when you go camping or picnics on your next adventure.