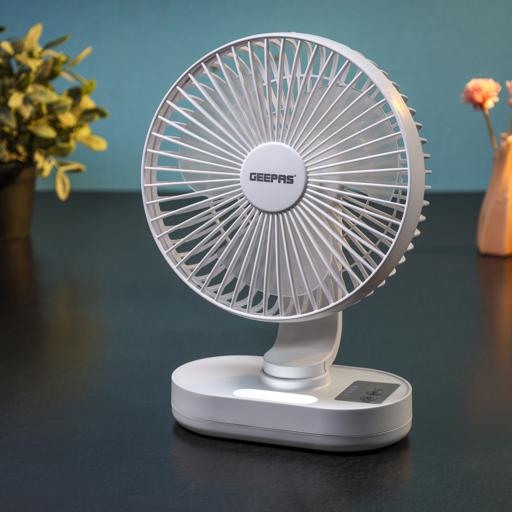 Feel hot when working or studying in front of a computer? Want a compact portable fan but with powerful airflow?
Traditional fans are not only dull by look, but they also produce a lot of noise while operating. They are not portable as well. So, in times of your outdoor activities, you would have to keep on sweating. Thus, saying goodbye to all the fun that you were supposed to have.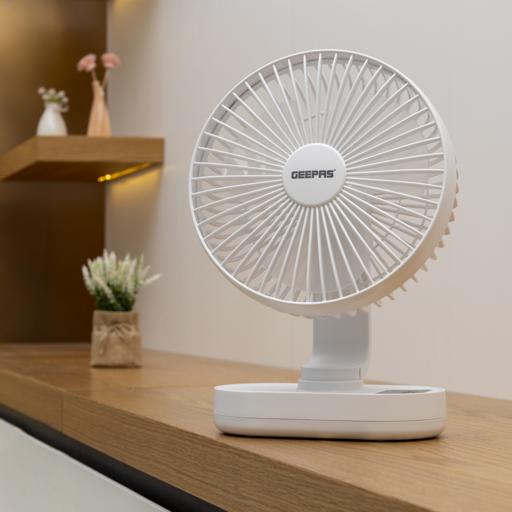 Then go to Geepas newly designed 8″ rechargeable fan. It will be a must for your office supply. Not only is it quiet, but also it has 3 different speed settings and easily plugs. To direct the air to your face by adjusting the fan head easily. With this little cute fan, you will never feel hot again. Farewell to office heat. Designed with 3 precision-engineered ABS blades and 3 fan speeds to provide soft and quiet cooling at the lower fan speeds.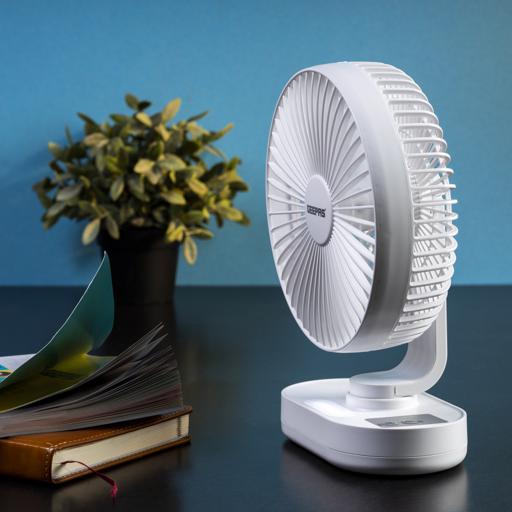 he upgraded electric motor ensures a quiet yet powerful operation. With the variable tilt mechanism, the silent table fan can be easily tilted up or down inside its frame, allowing you to direct the airflow wherever you want. High capacity built-in 2×3.7V lithium rechargeable battery, can sail for a very long time with one charge, No need to frequently charge. When fully charged (charging time ≤ 6 hours) DC5v 2A, it can last 9 hours at low speed, 4.5 hours at medium and 2.2 hours at high speed.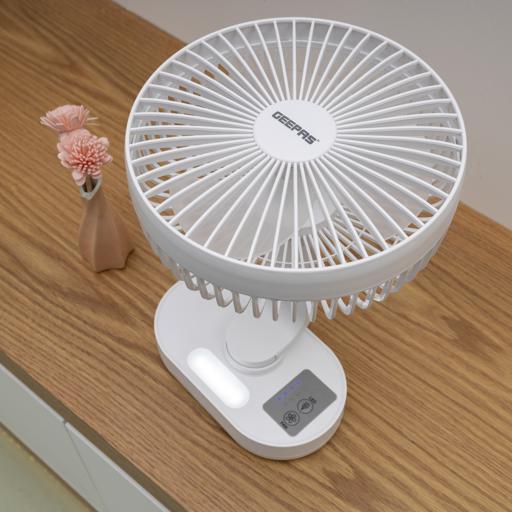 Great for use in offices, lounges or even bedrooms without disturbing anyone. The grille of the fan is compact and high-density, the distance between the grille cover is short, even children's fingers are hard to reach in. Perfect outdoor fan, compact and lightweight, portable for travel camping hiking, barbecue outdoors, and a great desktop fan for the office, bedroom and table.