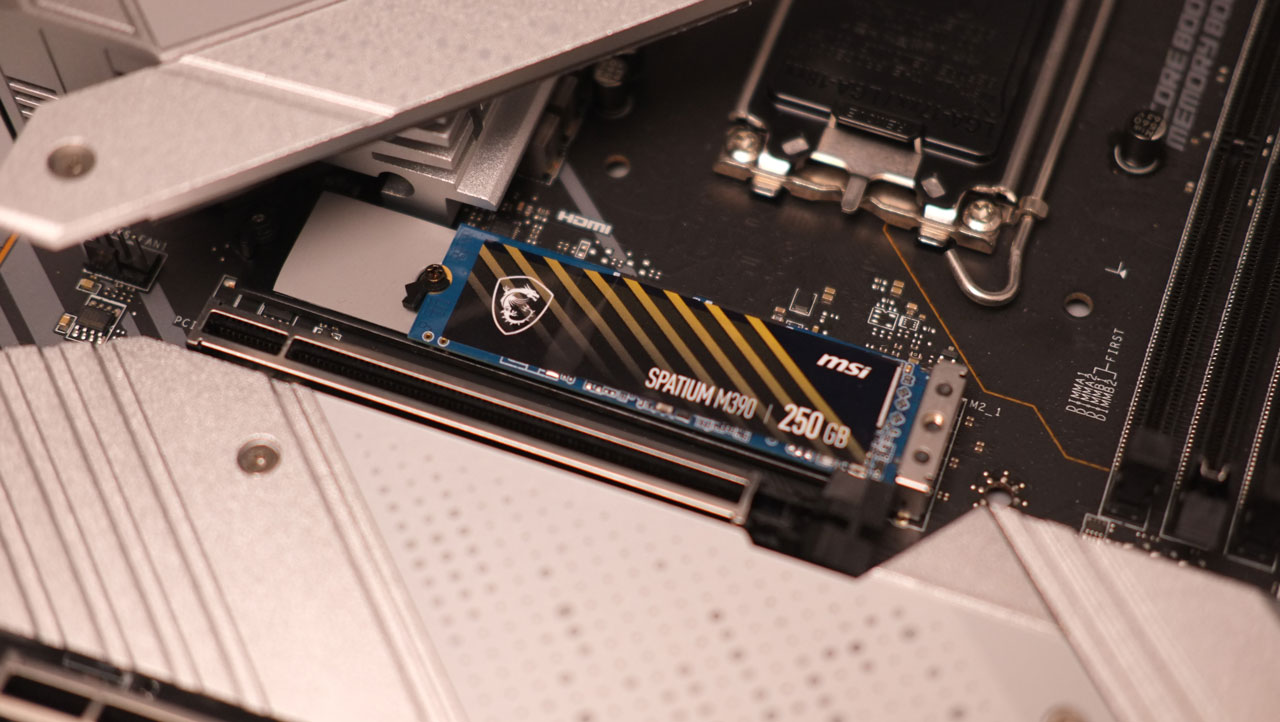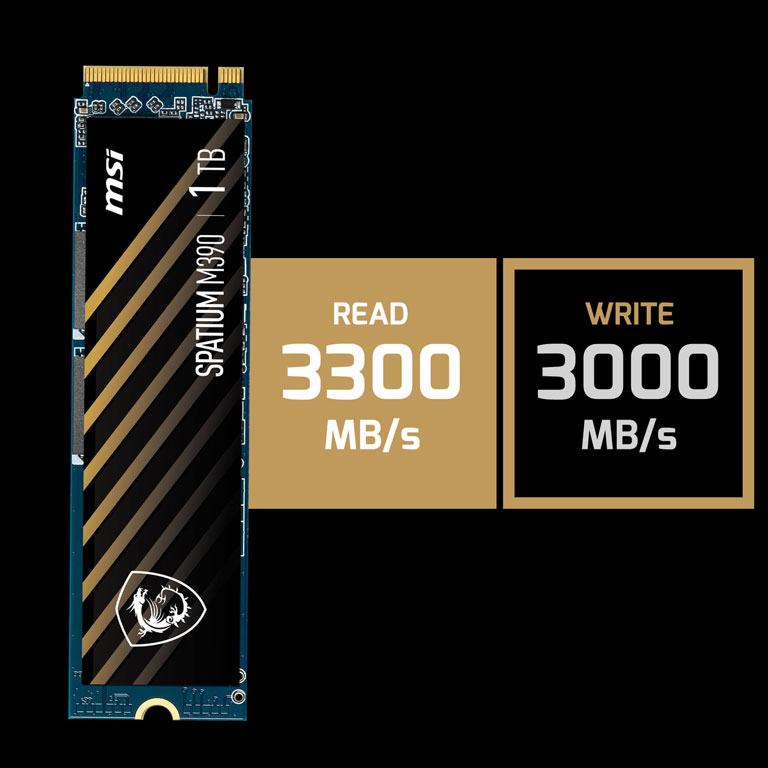 Blazing Speeds
From the MSI universe comes storage with blazing speeds and incredible performance. Take your system to the next level with SPATIUM.
A Need For Speed
Optimized for the PCIe Gen3 interface, SPATIUM M390 SSD reaches read/write speeds up to 3300/3000 MB/s, allowing for rapid data transfer and shortened game load times.
SMALL SIZE, MORE STORAGE
The latest 3D NAND flash technology brings dense storage in a compact design.