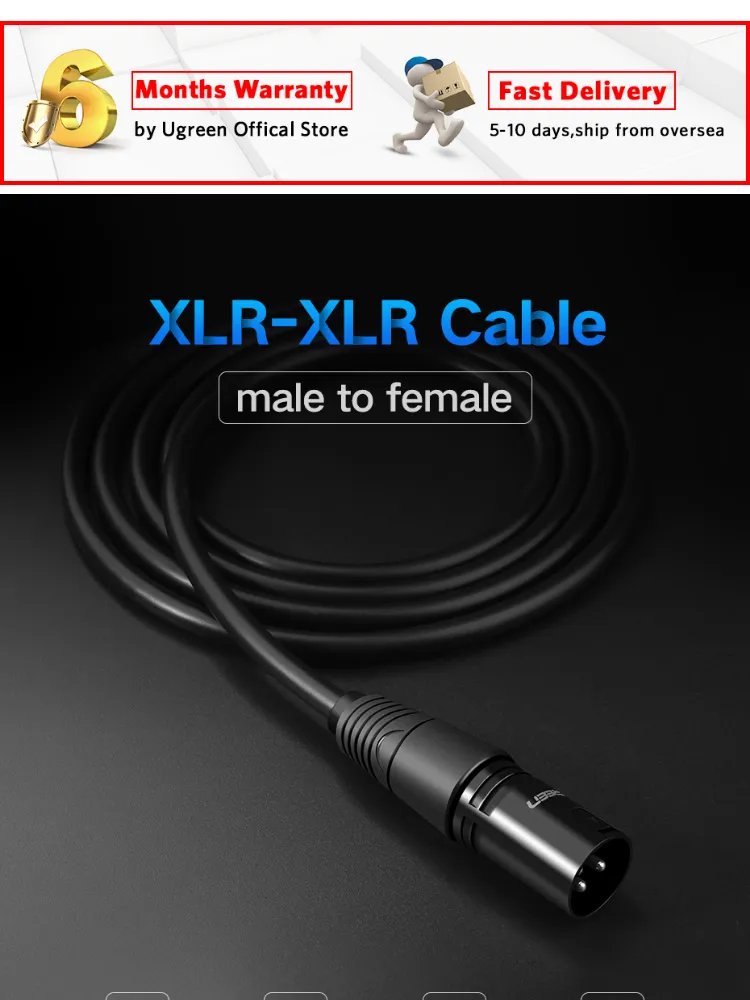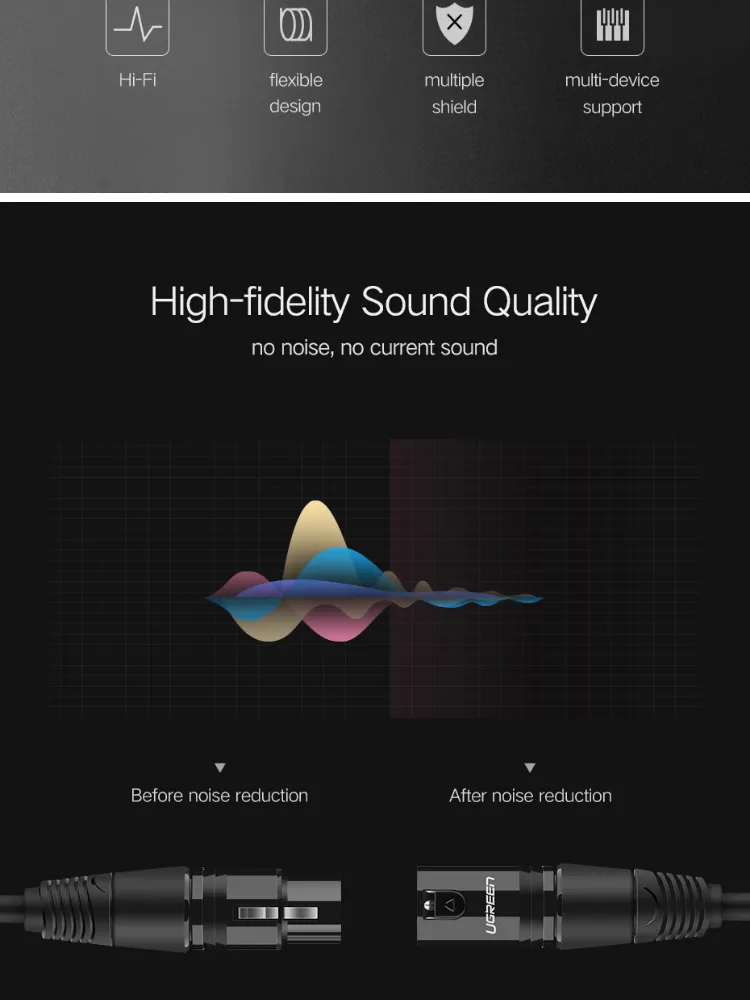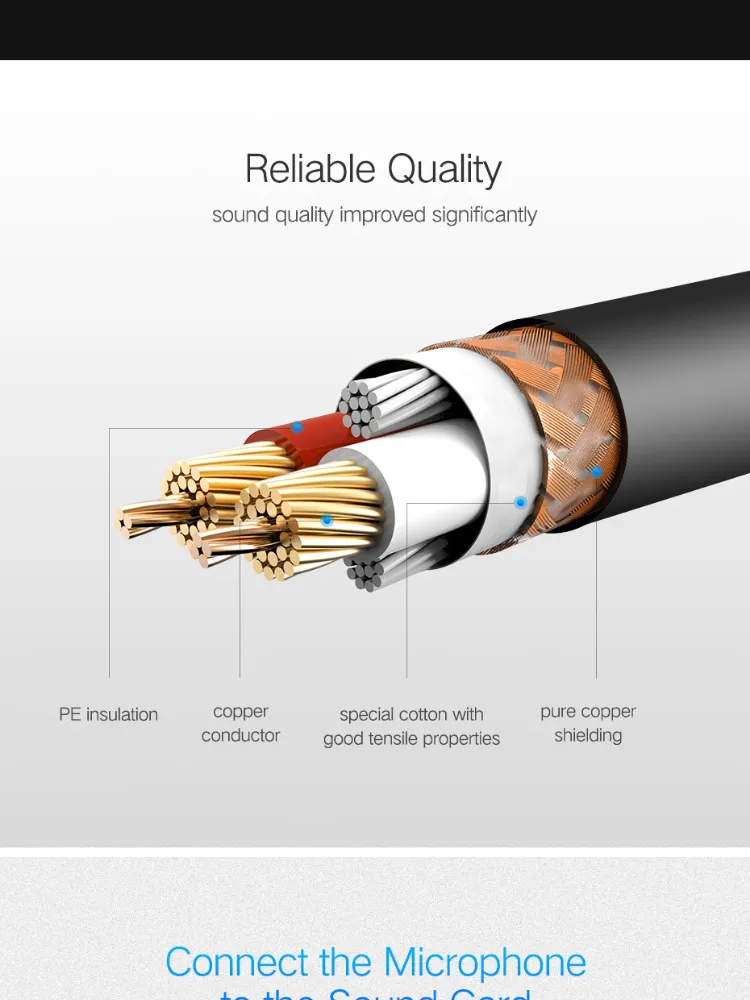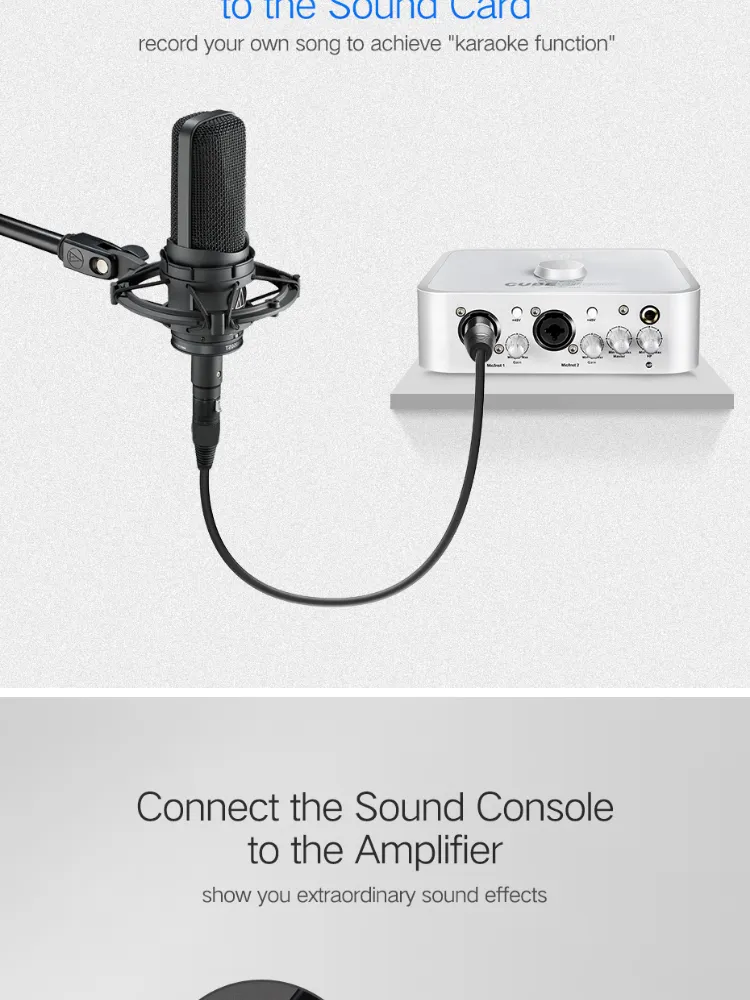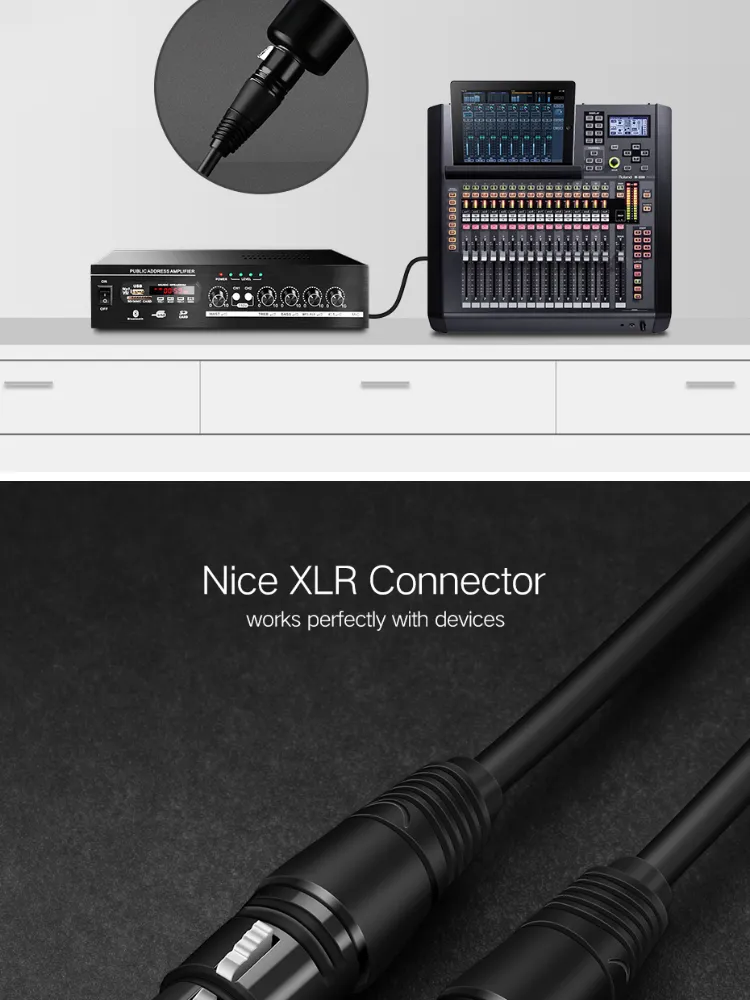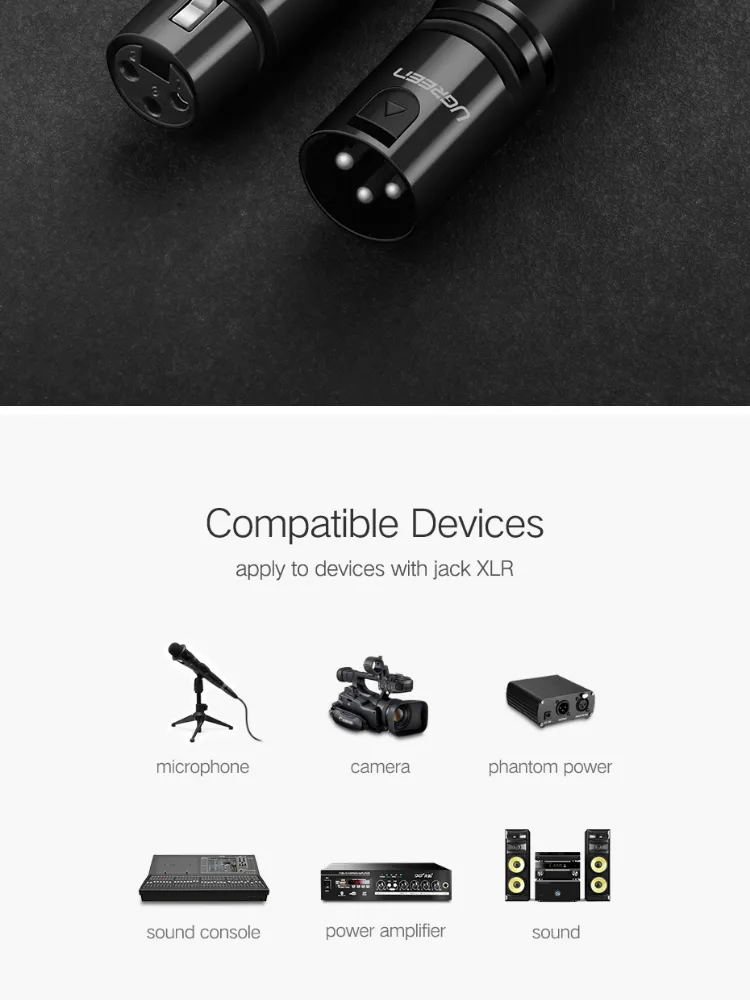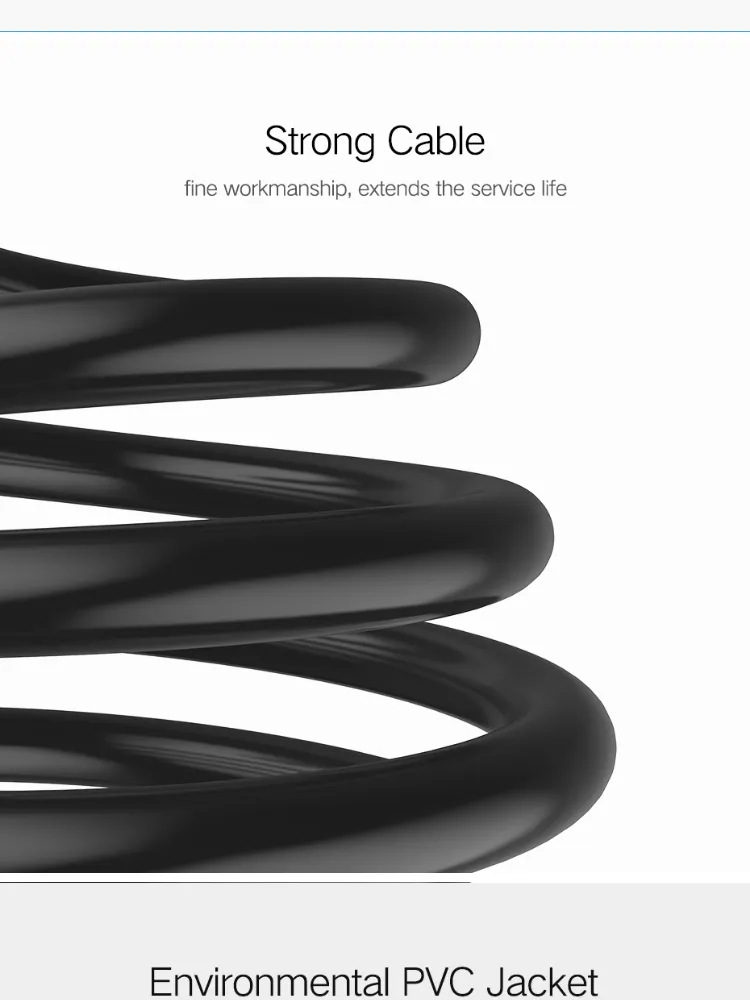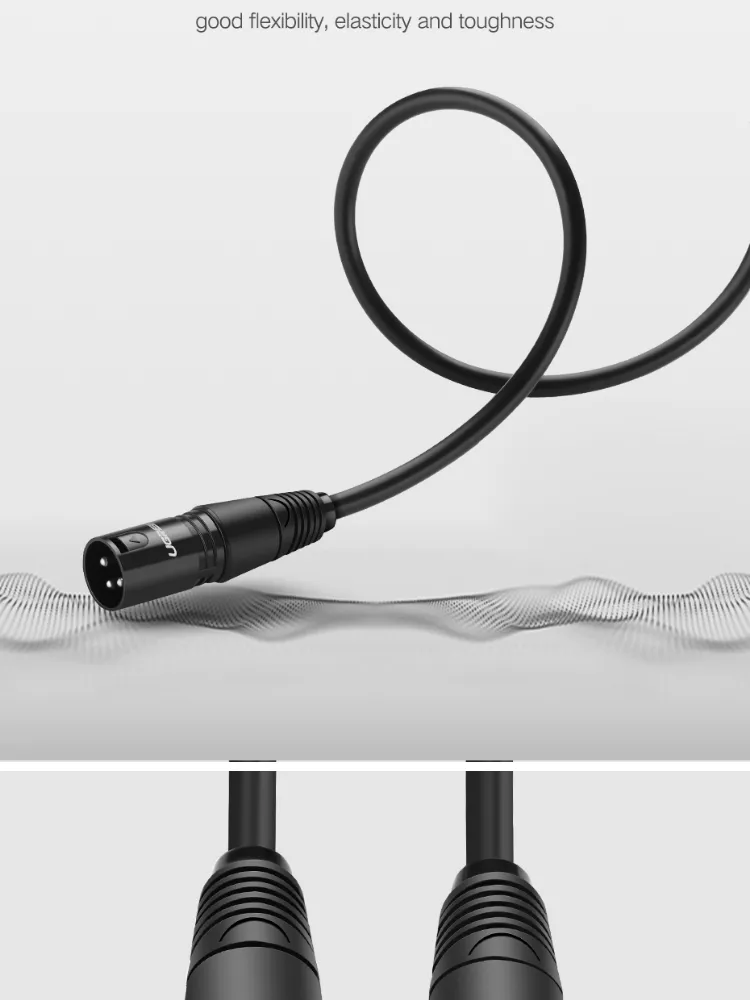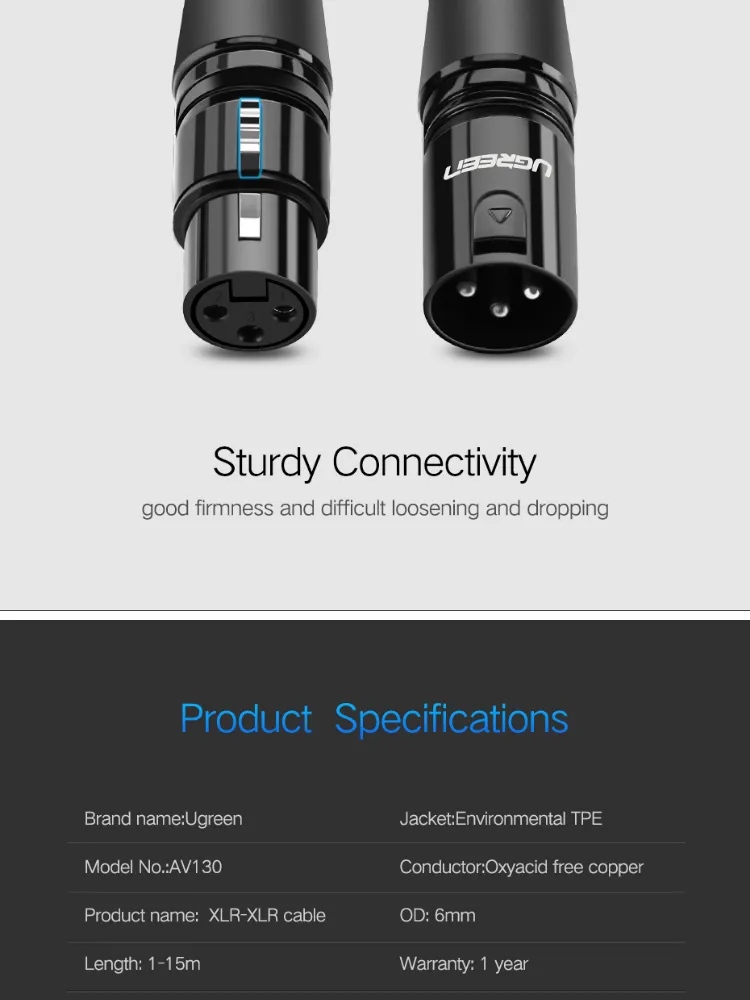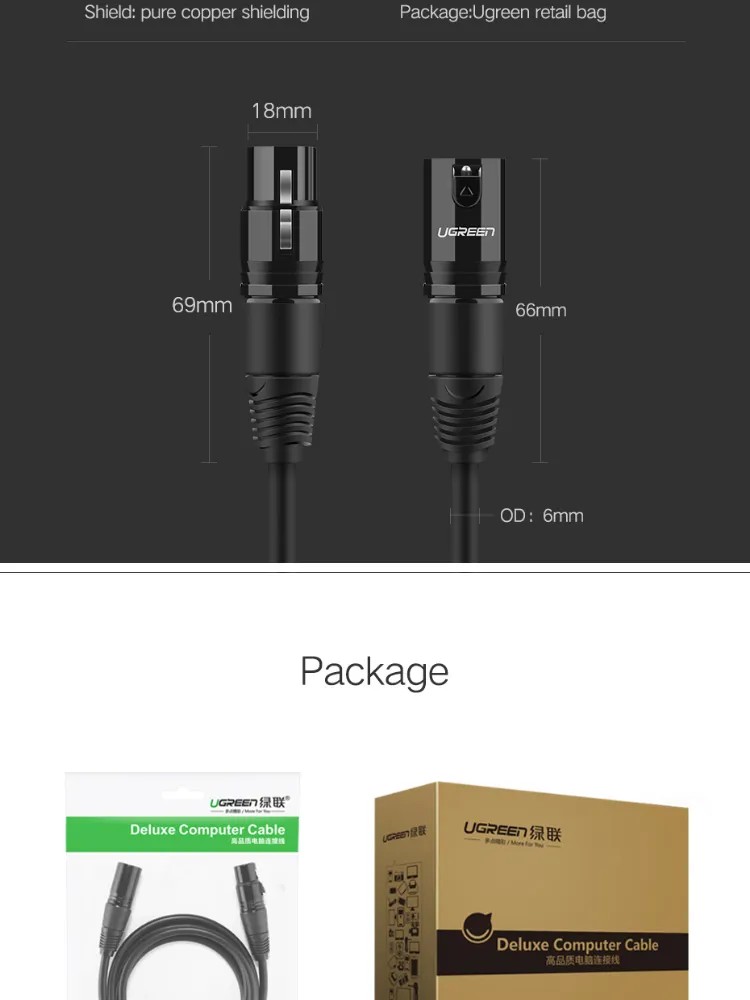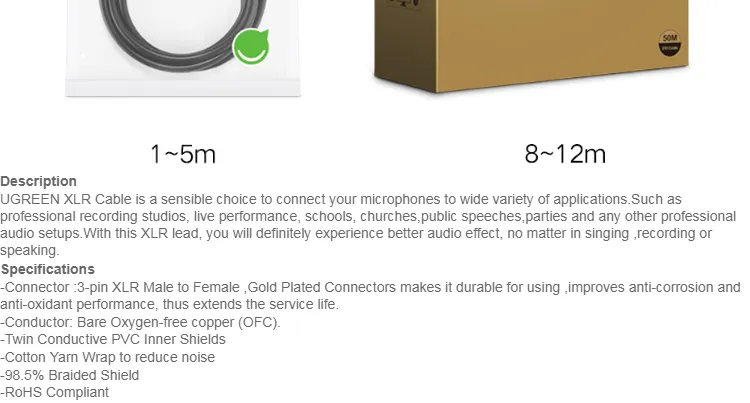 Versatile XLR to XLR Cable
UGREEN XLR male to female extension lead is designed to extend the connections between your microphone and speaker system, amplifier, studio recorder, mixer, mixing board, patchbays, preamps, stage lighting or other devices equipped with mini XLR jack. It not onlys expands the distance and allows you to move freely, but also protects the XLR connector on your device against damage from continuous pulling.
Wide Compatibility
The microphone extender lead is equipped with 3-pin neutrik XLR connectors and works fine with devices of mini XLR jack or plug, such as shotgun microphones, studio harmonizers, mixing boards, patchbays, preamps, active speakers, mixer, stage lighting, amplifiers.
Exceptional Sound Quality
Due to oxygen-free copper conductors, three shielding(including pure copper, cotton cover and PE insulation), the microphone XLR cable can protect the audio signal against loss and provide super-clear, noise-free sound to you. The soft PVC jacket of this mic extension lead allows you to move around freely, never worrying about getting awful cracking or degrading sound. The standard metal XLR connectors will grip to your devices firmly and securely and won't get rid.
Balanced XLR Mic Lead
Unlike standard unbalanced RCA interconnects that utilizes their braid as a signal return, balanced cables have a separate braided shield to provide additional resistance to interference without modulating the interference into the signal. This prevents ground loop issues.